We're happy to announce that customers now are able to create their CloudKarafka cluster in AWS-Middle-East (Bahrain) as the first AWS Region in the Middle East.
This can be done by selecting API Me-South-1 in the dropdown menu of the control panel while creating a new instance.
Customers in AWS Middle East are now able to set up their CloudKarafka clusters and run their applications locally. This provides for the opportunity to support your end-users and keep leverage advanced technologies with lower latency.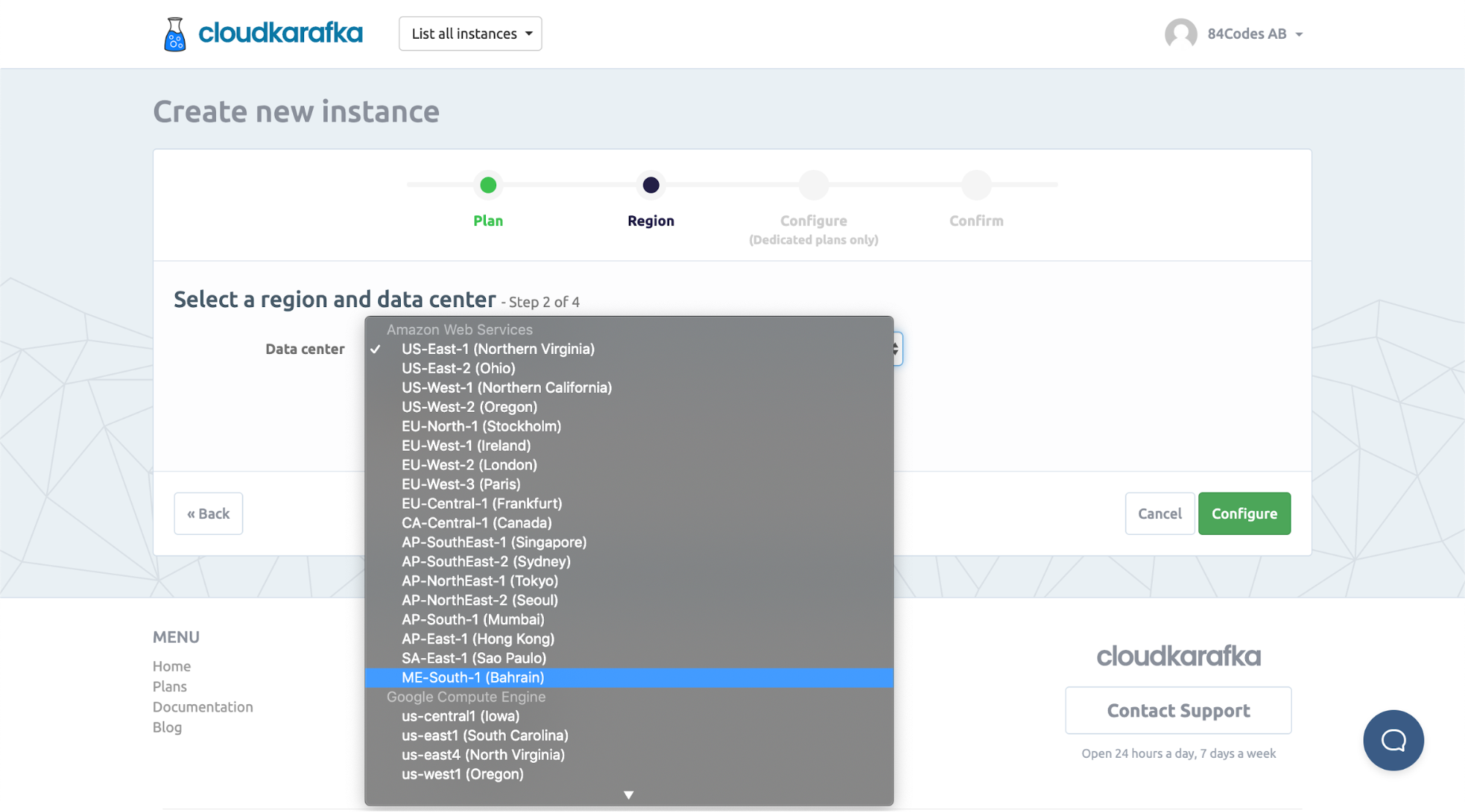 For more information regarding this region, visit https://aws.amazon.com/blogs/aws/now-open-aws-middle-east-bahrain/.
If you have any questions, you can reach out to support@cloudkarafka.com.
Best, CloudKarafka Team